1.Diagnosis and Treatment for COVID-19 (Trial version 8) by National Health Commission of the P.R.C.
The risk of thromboembolism is higher in severe or critical patients,……, Anticoagulants should be used prophylactically. In case of thromboembolism, anticoagulant therapy should be carried out according to the corresponding guidelines.
2.—CELL SARS-CoV-2 Infection Depends on Cellular Heparan Sulfate and ACE2, Heparin and non-anticoagulant derivatives block SARSCoV-2 binding and infection.
3.The only treatment widely used in this area is preventive dose of low molecular weight heparin (LMWH), which should be considered in all hospitalized patients with new coronary pneumonia (including non-critical patients) without contraindications.
ISTH interim guidance on recognition and management of coagulopathy in COVID-19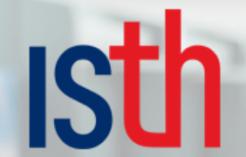 4.In patients (adults and adolescents) hospitalized with COVID-19, use pharmacological prophylaxis, such as low molecular weight heparin (such as enoxaparin), according to local and international standards, to prevent venous thromboembolism, when not contraindicated.

5.All patients with severe and critical COVID-19, low or moderate to low bleeding risk, and no contraindications are recommended to use drugs to prevent VTE, and low molecular weight heparin is the first choice; for severe renal insufficiency, unfractionated heparin is recommended.
For mild and common patients, if there is a high or moderate risk of VTE, drug prevention is recommended after contraindications are eliminated, and low molecular heparin is the first choice.
Prevention and Treatment of Venous Thromboembolism Associated with Coronavirus Disease 2019 Infection: A Consensus Statement before Guidelines

---
Post time: Dec-28-2020